A psychiatrist grieving over the sudden loss of his teenage daughter. A troubled teenage rock star. Both are swept up in the undertow and work together to save each other.
Performances: November 18 – December 10, 2016
Performance Times:
Thursdays, Fridays, and Saturdays at 8pm.
Note: There will be no performance on Thursday, November 24.
Get tickets at http://bstundertow.bpt.me/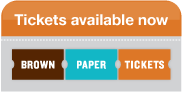 Brown Paper Tickets Ticket Widget Loading…

Click Here to visit the Brown Paper Tickets event page.
Read More